I am not okay with our "conclusion"... but..chalk it up.. move on...
I am utterly fustrated with this, maybe it's me and I'm pickin them wrong, or just something but I really really need to figure it out.. people are popping up from my past and they are horrible.. and I am just like looking at my track record and it's pretty lame.. sooo....I have decided that I am done with lesbians.. for now..
and a litany of other things that have been happening...
they are stupid, women are stupid.
and these gender roles are killing, me...
since I cut my hair, which is temporary... i been getting major love from bitches that never paid attention to me before, the groupie love is horrible.. like why i gotta cut my hair to get the bitches flowin???
so.. now they see this.. and assume that I am a "stud"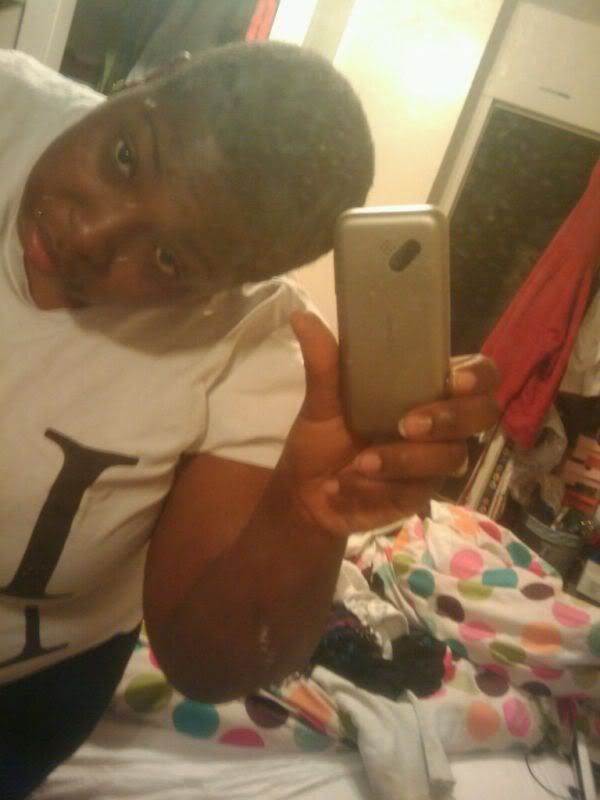 first I am just a person, just me, but I prefer feminine women, and they don't really prefer me, because some of them realize that I have super feminine traits and then choose not to date me due the fact that I am not as masucline as they think. Like cause we both wear the same type of underwear.. duh.. I am a girl... i don't wear boxers, maybe to bed over my underoos... but not often or 24-7. I am super in love with hello kitty.. and I have a hello kitty bed spread, my fave movie is Grease, and Bueaty and the beast, I have a severe affecgtion for sneakers and Disney movies... but sometimes that seems to steer the girly girls away.. yeah i wear chapstick, and sneakers, but im a girl end of the day, who likes girls, and would like for a girl to just like me, for me, a girl...
so no more shoulda coulda wouldas, but it's hard to do that when you kinda are unsure..about everything... and relalize that people find you attractive.. cause i never noticed untill not that people think im a cutie...LOL. I didn't notice that boys were remotley intrested in me untill the 11th grade.. late bloomer yes.. but hey.. whatever.. I don't understand. and I am getting in to one of those moods where I don't wanna be around anyone. and not return phone calls...ugh.. blah blah.
so bitches please leave me alone.. cause you wasn't liking my wrap.. or my lil faux hawk... so go ahead about your buisness...lol..
I am just really overwhelmed.. and don't want any space fillers, I just want someone to love me for me, like me,and to be honest, i might not find that anytime soon, and IM NOT EVEN LOOKING... ((PLEASE DON'T WRITE ANY CHEESEY ASS COMMENT, OR ANY FLUFF OR FILLER TYPE COMMENT,LOL. it will get deleted)) my eyes are stinging as I write this. and I do not like it... so bye...
see you tommrow...